- De Thatching

De Thatching equipment available for hire includes:

• TR50

And where Bio products are required:
• Topical Boom Spray
• Broadcast Spreader
• SGI

NB: Qualified, professional operators with Workplace Safety knowledge and clothing are provided with all equipment hired from Sportsgrass P/L.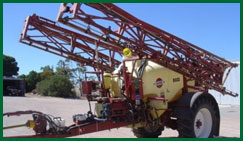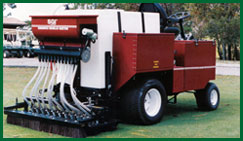 A number of factors determine which equipment is most suitable for your project. (Soil type and hardness, turf type and condition, type of thatch, Bio requirements, seasonal factors, etc) If you are uncertain Sportsgrass P/L can make an assessment and recommendation for you.